Our Beliefs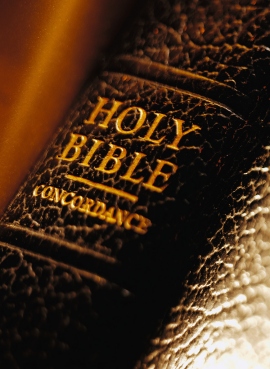 Over the past twenty-five years it has been our mission to share the love of Christ with young and old alike in our community. We believe that God desires to have a meaningful relationship with you. Through our church and school who strive to bring people into a closer relationship with him through Jesus Christ, our Savior from sin.
We Believe
We believe in the Triune God: Father, Son, and Holy Spirit. We believe that all mankind is terminally sinful, and that only through the innocent life and death of Jesus Christ can anyone be saved. We believe that God has revealed Himself to us through His Word, the Holy Scriptures, and that these Scriptures are divinely inspired and without error. It is through these Scriptures that we are drawn into a closer relationship with our God and Savior.

We believe and teach that the entire Bible is God's Word and that every word of the Bible has been given from God. It is completely without error and therefore it is the only authority for all doctrine, Christian faith and life.
Who We Are
Redeemer Lutheran Church is a member of the Wisconsin Evangelical Lutheran Synod (WELS). As a church body with over 1,200 congregation together we are able to support mission work in over 20 countries around the globe as well as operate two preparatory schools, one pastor and teacher training college, and one Seminary so that we are able to train our own pastors and teachers for service within our church.
Our Mission
Redeemer Lutheran Church exists to proclaim the Gospel of Jesus Christ to all; preparing believers to serve their Redeemer through loving service to others.
"Let the peace of Christ rule in your hearts, since as members of one body you were called to peace. And be thankful. Let the word of Christ dwell in you richly as you teach and admonish one another with all wisdom, and as you sing psalms, hymns and spiritual songs with gratitude in your hearts to God. And whatever you do, whether in word or deed, do it all in the name of the Lord Jesus, giving thanks to God the Father through him."
Colossians 3:15-17
We Invite You To Join Us
Whatever your age or background, wherever you are in life's journey, we invite you to be a part of our Christian community and experience the joy and peace of having a meaningful relationship with God. There is a place for you at Redeemer Lutheran Church. We rejoice when others share our faith in Jesus Christ by becoming members and joining us in ministry and life together. May the Peace of God be with you always.